-
Last night, Wednesday evening February 17, the Living Legends of Auto Racing held their huge annual banquet in Daytona. This year the one and only Bentley Warren was recipient of the "Tribute to the Early Days."

It was an honor to make the presentation.


The winner of this year's TRIBUTE TO THE EARLY DAYS is Bentley Warren. He's a little different. Let me explain.

The Warren Family was Boston Brahmin, arriving from England in 1690. Bentley Wirt Warren, born in 1865, was an attorney, president of the Boston Bar Association and the Boston Symphony. His son, Bentley Wirt Warren Jr. became a Williams-educated investment banker and real estate entrepreneur. Then, in 1940, along came Bentley Wirt Warren the third. The world was not quite ready, but he became the most famous Warren of all.

Young Bentley was handsome, wired, sharp as a tack, but an unstoppable scamp, especially when it came to the fairer sex and faster cars. Soon the police chief came by his home and suggested he go into the military rather than a less pleasant place. Like everyone, the Chief liked Bentley. He appreciated his joy of life.

After the service, Bentley became an obsessed jalopy racer. He wrapped himself in ripped blue jeans and tee shirts rather than tweeds, and junked cars tirelessly to support his passion.

A God-given talent, he was soon racing Supers. He was off the wall. One afternoon he ran a roadster up in New Hampshire, then loaded up and took off to Connecticut for a USAC show that night. A poor bloke named Albert Stevens rode with him in the pickup hauling the trailer, while the crew followed in a car. Bentley drove like Ben Hur down the Mass Pike, 130 miles an hour, the trailer swaying like a reed in the wind. Albert was terrified and yelled "stop!" Bentley took his hands right off the wheel, turned to him, and said, "Don't you realize you're in good hands with Bentley Warren?" Apparently Albert didn't. Bentley dropped him off at the side of the turnpike and Albert was still standing there white as a ghost 15 minutes later when the car with the normal people came along and picked him up. ONLY BENTLEY WARREN!

In the 1960s his success was meteoric. He won all over the Northeast - at Thompson, CT; Pocono, PA; Oswego, NY. The more the countless highway miles, the more the beer flowed and the happy legend grew.

By 1970, married and starting a wee trucking business, Bentley had worked his way to Indianapolis. Despite a horrid crash in Argentina with serious burns, he had five successful years with USAC.

When back in Massachusetts, he was back in Supers, sometimes driving some rag-tag stuff of his own. Early one morning Wilbur Drew, a racing official, was coming down a highway near Boston on his way to Oswego. There was commotion in the breakdown lane, and he couldn't believe his eyes. There was Bentley's Super stuck half way through a highway sign about 20 feet off the ground. The crew was scurrying about trying to get it down before the Staties arrived. ONLY BENTLEY WARREN.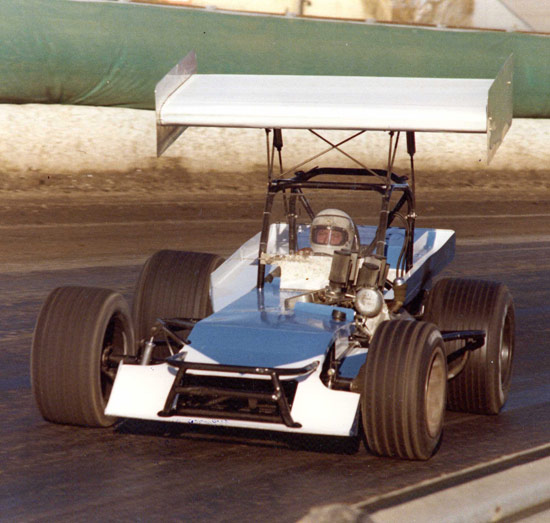 Bentley masters the dirt of the Syracuse mile.
(Rick Nelson Photo, North East Motor Sports Museum Photo Collection)
In the early 1980s, Bentley joined with Tom and Doug Heveron, debuting in victory circle at the Oswego Classic the day after Jim Shampine died. Wins in great rides followed with Ed Bowley, Mike Mazur, Brian Allegresso, Paul Dunigan, and most recently Vic Miller. He compiled seven Oswego championships, four with ISMA - and even snatched a Copper Classic.

When many his age had retired in the '90s, Bentley was on down the cheerful road, winning the Little 500 twice with Glen Niebel and doing the Silver Crown trail with the Seymour #29.

As Bentley approached his seventies, he combined his lifelong thirst for suds and motorcycles by opening Bentley's Saloon in Arundel, Maine. It fired up like nitrous oxide, a booming, joyful success.

On a good summer weekend, Bentley and his comely partner, Lisa Zatalova, entertain over 1000 bikers. And guess what the Saloon's logo says? "Who has more fun than us? We do!"

Now, remember what I told you about Bentley's rather upper-crust family background? Listen up.

Dick Berggren is building a formidable Museum at the New Hampshire Motor Speedway. On NASCAR cup weekend last fall, all donors of 25,000 dollars or more were given a silver shovel for the ground-breaking. Bentley had given $40,000, but he couldn't attend the event.

Turns out the Secret Service wouldn't let him. You see, that same day, President George H.W. Bush and his wife, Barbara, who live one town up in Kennebunk, Maine, wanted to come to the Saloon for lunch.

I asked Bentley what happened. He said, "Oh, they're such nice people."

I said, "Come on Bentley, I've known you for 40 years. What happened? First question: How many beers did the President have?"
Bentley responded, "He had a Bentley nitro and two Coors." Then Bentley paused and said, "And then I had a moment with Barbara."

My heart sank. "What happened, Bentley?!"

"She looked up on the ceiling and saw all the bras hanging down and asked me, 'Bentley, if a woman comes here, does she have to wear two bras?"

ONY BENTLEY WIRT WARREN THE THIRD COULD GET AWAY WITH THAT!

And now, will that one and only, joyful barkeep from Arundel please approach the podium.....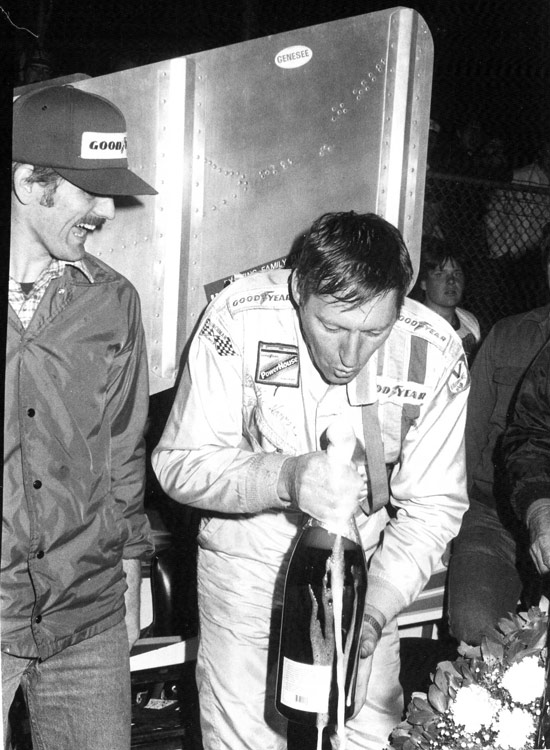 (North East Motor Sports Museum Collection)