-B



4-11-19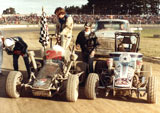 BOOK EXCERPT
CAGES ARE FOR MONKEYS
- Unleashed with Kevin Olson Racing's Zaniest
Hall of Famer
by Kevin Olson
with Lew Boyd
Foreword by
Tony Stewart
-


-

See Us At:
Sat., May 4
North East Motor Sports Museum Extravaganza!
10 AM - 3 PM Loudon, NH
NEMSM will host the most diverse regional gathering of historical race cars, mobile museums, personalities and artifacts ever seen in New England.
See PDF Here
for details
Sat., May 18
Fonda Speedway
Fonda, NY
Dollar Night and Book Signing!
Sat., July 13 &
Sun., July 14
Lebanon Valley Speedway
Modified King of the Track Race/All Star Sprint Cars & "Modifieds of the Valley" book signing!



.


As of January 1, 2019, Coastal 181
will no longer ship international orders.






JOIN OUR
MAILING LIST
for advance notice
of special offers!
(emails are never
shared or sold)
.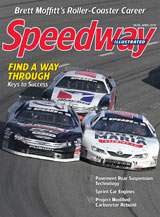 Order Your
Subscription Here


.
,
12 issues for $19.95
NEW!
THE ONLY MAGAZINE FOR MICRO, LEGEND CAR, DWARF & MOD LITE RACERS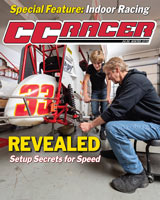 Subscribe HERE
-
.
SIGHTINGS
& SIGNINGS
.



-
2019 AARN
Motorsports
Racecar & Trade
Show in PA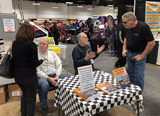 .